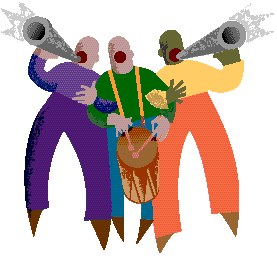 Learn Spanish enjoyably and effectively. Contact us for a brochure!
Learn Spanish online, on vacation, at work or at your own pace.
Weekly Spanish classes announced

Language Entertainment is pleased to announce that our popular classes are back again in Toronto, Hockley Valley and in Orangeville, Canada. These classes offer plenty of opportunity to interact with other enthusiastic people learning Spanish.

If you would rather PRIVATE or SEMI-PRIVATE classes, working at a more personal level there are plenty of opportunities for us to help you arrange for dates and time slots convenient for you!

We also offer house or office calls at the convenience of your home or work place!
Learn Spanish on the web with our Internet telephony system, which allows you to talk with your teacher with a live voice connection from anywhere in the world. Language Entertainment also provides in-person Spanish education and instruction for businesses, group classes and individuals. Spanish learning at your own pace is easy and fun with our Spanish instruction CDs and books. These exclusive Spanish The Natural Approachİ materials are included with all of our Spanish courses, and are available separately for learners to build their Spanish skills at any time, in any place.
This site can be viewed most easily using a browser capable of displaying frames. We recommend that you turn on Frames Display in your browser's Preferences or Options settings, or update to the latest free version of Netscape Navigator
Meanwhile please enjoy your visit today, and find out some of the many ways you can enjoy learning Spanish by following some of the links below or by clicking the links on the upper left side.
Contact us today for more information!
Learn Spanish in Toronto, Hockley Valley & in Orangeville, Canada!

At my own pace | At work | In class | On vacation | Tell me more | Translation services | Home